Customers using freight forwarders often wrongly assume their shipments have adequate insurance cover. Breeze wants to make it easy for freight forwarders to provide the necessary cover.

Picture credit: Anekoho Adobe Stock
The value of a shipment can often be tens of thousands of dollars compared to limited liability cover of a few hundred dollars.
This can present issues when customers, especially SMEs, wrongly assume that freight forwarders have insurance cover.
For their part, freight forwarders often lack the tools or knowledge to provide the necessary cover.
These were surprising discoveries for Eyal Goldberg, CEO, and Matthew Phillips, Chief Commercial Officer of Breeze, who decided that this was where they needed to focus their attention.
Both are from technology backgrounds, with Goldberg having worked for Amazon with roles including building the machine learning team on the US east coast, and Phillips working in start-ups including being part of the launch team of fintech company Curve.
When Goldberg moved to London, he was looking for a new start-up idea and saw there was a lot of potential in cargo insurance, so he got a job with a freight forwarder to make sure he understood how they operated.
He convinced Phillips that there was a large gap in cargo insurance that they needed to fill so the two of them worked as operators where they could see the lack of tools to provide insurance and customers making incorrect assumptions about cover.
When developing Breeze, Goldberg and Phillips split the product into providing a standalone platform for companies with limited digital processes and integration, and fully integrated APIs going deep into operations to add the necessary offerings.
Goldberg says, "What we see is that once we go in, customers almost always take out insurance because it is cheap relative to the cargo they ship and many thought they already had it."
Phillips adds it is important to know how an industry works because too many tech companies come in wanting to change the world without knowing how the business operates.
Working as a forwarder meant gaining an understanding of the pain points. Knowing that some forwarders are very digital and others are not digital at all is important so a flexible system can be created.
An additional layer is once the technology is in place, an in-house distribution team works with the freight forwarder to advise them how to sell the insurance and what questions they are likely to be asked.
He says, "The job of a freight forwarder is to get their tasks done as quickly as possible and you want the insurance to be a very simple part of that, you don't want it to be complicated."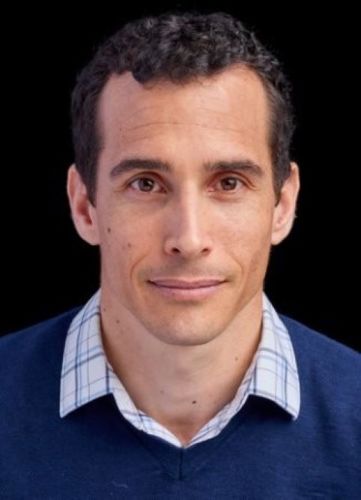 Focused growth
Since launching two years ago, the team has grown to more than 20 people with Goldberg commenting most investments go into technology and keeping the company as lean as possible.
Most of the employees are tech people with backgrounds in areas such as fintech but this has to be balanced with industry expertise.
Goldberg says it is important to respect an industry and understand it so that you can see where improvements need to be made.
Phillips adds that many start-ups lack focus, which is why Breeze focused on the UK, making sure it was established before looking into other markets. The UK and US are the core focus markets with continental Europe the next step.
"The secret sauce in start-ups is focus and we decided that the UK and US markets are big enough for us in the beginning and we would build from there," comments Goldberg.
Phillips adds, "Even when we have been flying under the radar, a lot of bigger logistics businesses are approaching us directly asking what can you do in continental Europe or in Asia. The great thing about our product is that everything is very modular; being technology based it is very easy to translate into multiple languages and service other geographies."
Working with early customers, Phillips says it was clear that there is no one-size-fits-all solution. One early customer said he did not believe in cloud computing, everything must be on a server – so if Breeze can serve him, they can adapt for other companies.
Goldberg says, "We have building blocks and we can tailor these building blocks for customer size or need. We understood from the beginning that one customer is not like the other and there are probably 50 ways of operating so we need flexibility."
Freight forwarders all have their own operating systems, with Phillips saying, "What we have seen over the last nine to ten months or so is a movement of bringing systems in-house, taking elements of the system and customising it so we have had to adapt with that to ensure that when it comes to the insurance, it is a seamless fit into the sales flow."
Investing in technology means that there is no integration or TMS that Breeze cannot work with, says Goldberg, adding that customers who are analogue grow with Breeze to become digital.
When Breeze started working with one customer, the standard product was developed and the two companies evolved together as the customer wanted to find a simple way to automate insurance.
It would ask the customer if they wanted insurance then automatically covered them for future shipments if they were interested.
Between 60% and 80% of shipments are uninsured or underinsured, with Goldberg saying that when working as a freight forwarder, he saw SMEs, who account for those volumes in percentage terms, not asking about insurance because they assumed it was included in the price.
For freight forwarders, they lack the knowledge or the tools to sell insurance.
He says, "The gap is SMEs who want to be insured but are not and there are freight forwarders who want to sell insurance because they can make money and increase sales and revenue but there is no connecting point. Breeze is that connecting point."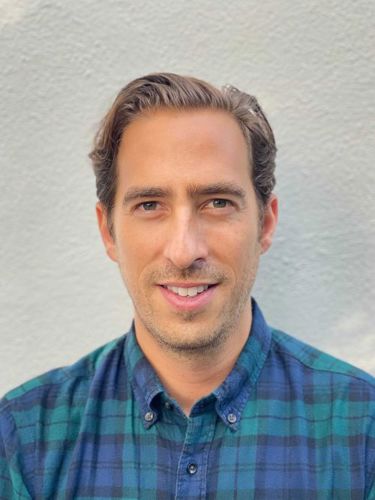 Claims management
Getting the quote is one thing but when something goes wrong, the claims process needs to be seamless and painless.
Using the technology, most claims are paid in minutes and as data and digitalisation evolve, it will get easier to take a deep dive into more complex claims.
Forwarders want to retain their customers so Breeze becomes an extension of their business, says Phillips.
He says, "With one of our earliest claims, when we were handling the process we were able to give real insight into that claim that changed the way in which that forwarder operated and the routes that they now choose."
Much of the digital transformation seen during the pandemic would have happened, the pandemic accelerated the change and brought it forward a few years, both Goldberg and Phillips believe.
Goldberg says, "Technology is nice but you have to tailor it to the needs of the customer. It is only when you work closely with your customer that you can take that technology and funnel it into solving their problem, that is where we want to be because that is the way to facilitate integration."
This article was published in the August issue of Air Logistics International, click here to read the digital edition and click here to subscribe.