Airbus Defence and Space has developed and tested a loading system to lift outsized military cargo into the Airbus Beluga A300-600ST.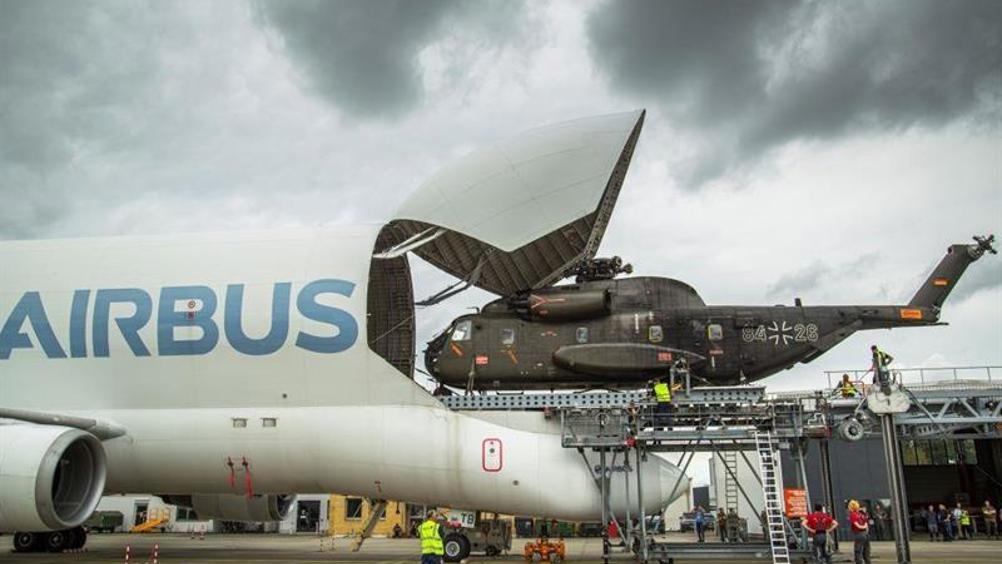 The cargo loading system and jig was developed by Airbus Defence and Space engineers and have been unveiled to representatives from international armed forces following a verification event in Manching, north of Munich.
The verification exercise was done with the German armed forces by loading a CH53 military medium-lift helicopter into the Beluga.
The system means that the CH53 can be loaded with less dismantling and completed in less than 1.5 hours, and the loading process can be done in about an hour.
The lifting system, which requires no crane, has a capacity of 35 tonnes and can be relocated to the aircraft's destination.
Michael Schoellhorn, CEO of Airbus Defence and Space, says, "The demand for outsized air cargo capability is on the rise. Capacity is scarce and, in light of current geopolitical developments, many customers are looking for new, fast and efficient solutions. This is exactly what we offer with our BelugaST fleet."
Earlier this year, Airbus announced that the BelugaST fleet would be made available for commercial services following their replacement for transporting parts between Airbus sites by the BelugaXL, which is based on the A330-200.