Cathay Pacific Cargo has refreshed its services for pharmaceutical customers under the new name of Cathay Pharma.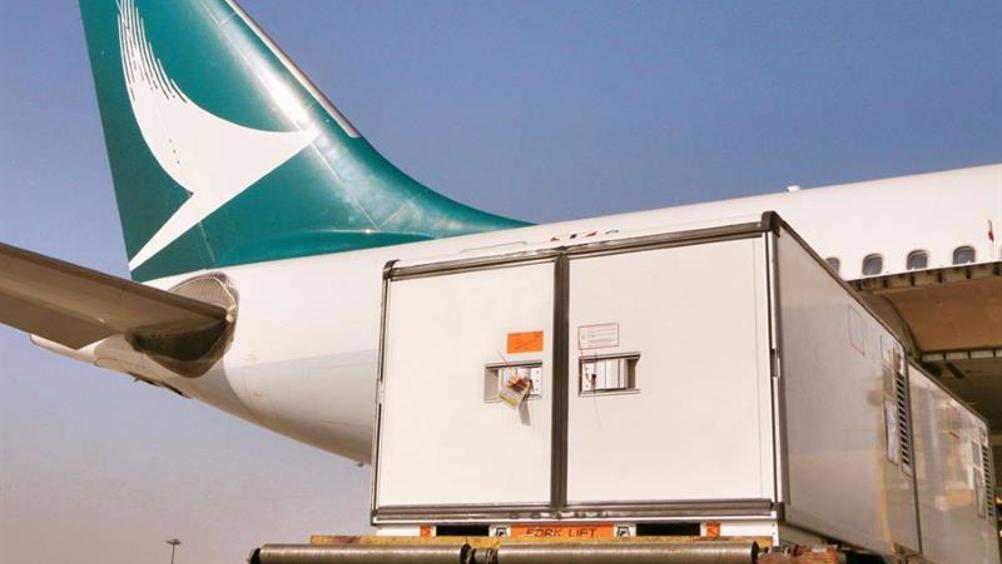 The Cathay Pharma brand is divided into 2 headings, Active and Passive, with bookings for both including expedient ground handling and priority tarmac transfers to limit the risk of temperature excursions outdoors.
It has 4 temperature ranges including extended room temperature (ERT) between 2-25C.
Containers from 7 suppliers are available to achieve specific temperatures from as low as -80C to +40C.
Tom Owen, Cathay Pacific Director of Cargo, says, "We understand all too well the potential cost in lives and doors if pharmaceutical shipments don't arrive in perfect condition, and want to ensure that we continuously improve and adapt to industry trends and developments as they happen."
Customers making bookings can follow their shipment's progress and condition with visibility and 24/7 proactive mitigation from the Operations Control Centre offered by the Ultra Track service using Bluetooth loggers, with the option of data integration via APIs confirming to IATA's ONE Record standards.