Embraer has entered the airfreight market with passenger-to-freighter conversions of its E190 and E195 models.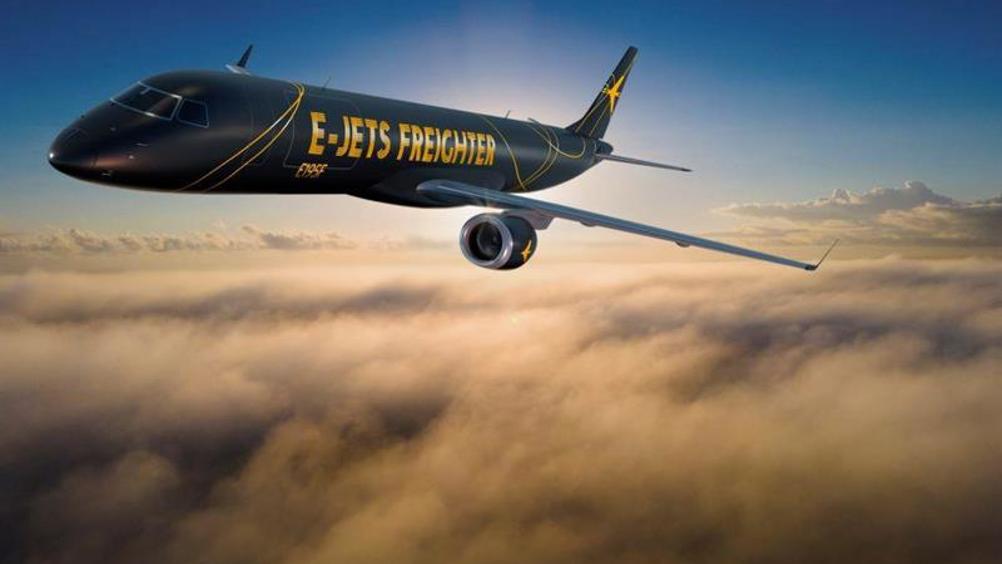 The Brazilian aerospace company says that the E-Jet freighters will have over 50% more volume capacity and three times the range of turboprop aircraft, and 30% lower operating costs than comparable narrowbody aircraft.
Conversions will take place at Embraer's facilities in Brazil and aircraft will receive a main deck front cargo door, a cargo handling system, floor reinforcement, a Rigid Cargo Barrier, a cargo smoke detection system including class E fire extinguishers, Air Management System changes, interior removal, and the ability to handle hazardous materials.
The E190F can carry up to 10.7 tonnes and the E195F can carry up to 12.3 tonnes, and will enter service in 2024.
Arjan Meijer, President and CEO of Embraer Commercial Aviation says: "Perfectly positioned to fill the gap in the freighter market between turboprops and larger narrowbody jets, our P2F E-Jet conversion hits the market as the demand for airfreight continues to take-off, and as e-commerce and trade in general undergoes a global structural transformation."