LATAM Cargo is expanding its freighter fleet with its 17th aircraft, a Boeing 767-300BCF as it looks to increase its fleet to 20 by the end of 2024.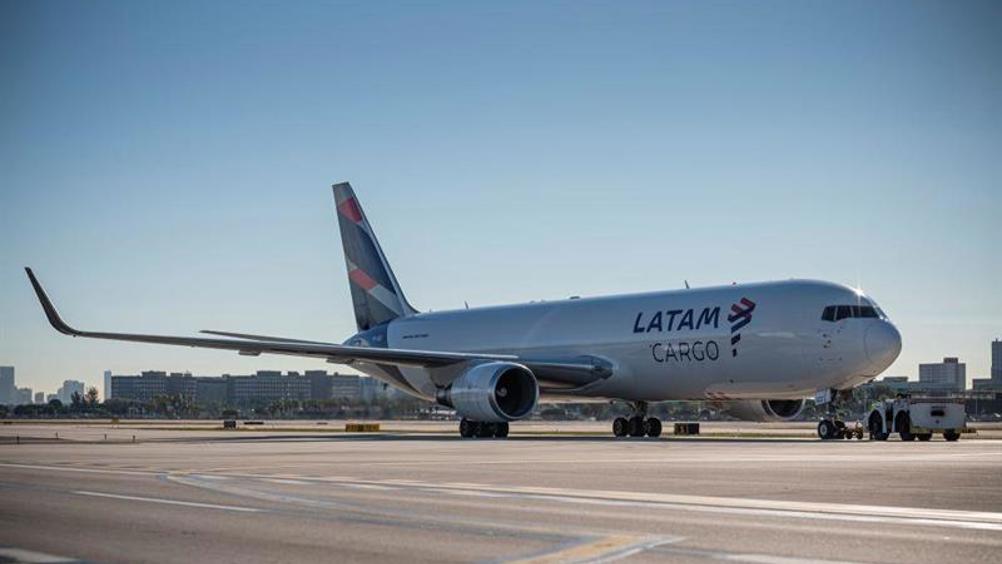 The newest aircraft was converted in Singapore and will increase capacity from Europe, providing greater connectivity to Central and South America via New York and Miami with 2 new weekly flights.
It will also support new routes such as the recently announced Quito – Los Angeles – Houston – Manaus – Sao Paulo Viracopos route.
Adding the new 767 to the fleet increases LATAM Cargo's capacity by 6%.
Andres Bianchi, CEO of LATAM Cargo Group says the industry is going through a challenging period and when the airline drew up its capacity plan in 2019, it had these periods in mind and LATAM seeks to build a freighter fleet that can sustain high levels of service while adding value for shareholders during downturns.
He says, "Complementing our broad belly network with an efficient, mid-size aircraft like the Boeing 763F does that. Moreover, we can do so better as we continue capitalising on the productivity gains of recent years. As a consequence we are confident this new addition will further contribute to strengthening our value proposition and expand our network."