LATAM Cargo has purchased 25,000 litres of sustainable aviation fuel (SAF) in partnership with Kuehne + Nagel and Elite Flower.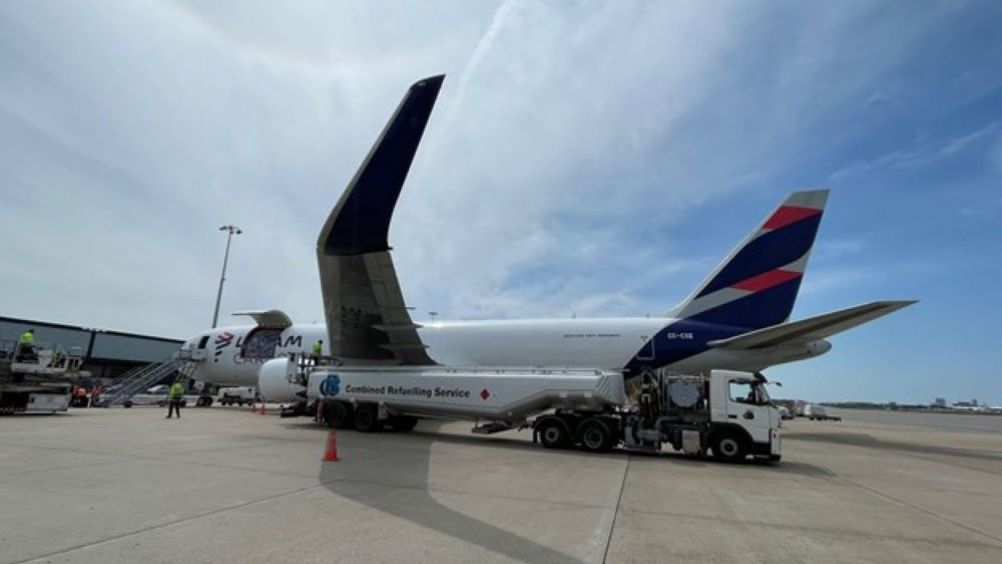 The SAF was purchased as part of Mother's Day celebrations and will result in a reduction in emissions equivalent to a cargo flight from Bogota to Miami carrying a large shipment of flowers.
It is used cooking oil which is blended with traditional jet fuel after being treated and will cut lifecycle CO2 emissions by 80%.
Andres Bianchi, CEO of LATAM Cargo, says, "We want to make a significant contribution to the sustainable development of the region, and to this end, among other things, we have committed to be carbon neutral by 2050. This purchase is in line with this objective as it allows us to continue moving forward with our SAF agenda. It also reflects the importance of collaboration throughout the logistics chain in order to achieve major changes."
Ingo Goldhammer, President of Kuehne + Nagel for South America, says, "Our alliance with Elite Flower and LATAM Cargo, reflects that collaboration between companies is the best way to carry out concrete actions, with each company contributing its experience and expertise to work under a common goal that benefits us all."
In 2021, LATAM Cargo released its renewed sustainability strategy which set the targets of SAF representing 5% of fuel consumption by 2030, achieving carbon neutrality by 2050, eliminating single use plastics by 2023 and to become a zero-waste-to-landfill group by 2027.