Skyports Drone Services has launched the Orkney I-Port operation for delivery flights in the Orkney Islands with Royal Mail.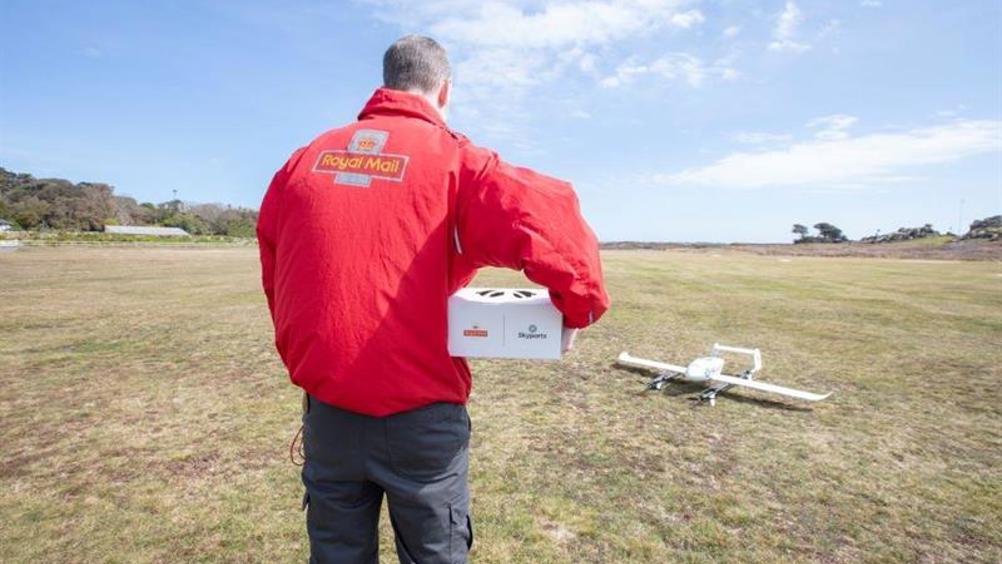 The partnership with Royal Mail, the Orkney Islands Council Harbour Authority and Loganair will use Skyports' drones to offer daily inter-port deliveries for Royal Mail and demonstrate shore-to-ship deliveries.
The geography of the Orkney Islands makes postal deliveries challenging with deliveries arriving at Kirkwall Airport from mainland Scotland on the Loganair RMA Orkney Flyer then delivered to residents of Mainland or transported to one of the other 19 inhabited islands using either a small passenger aircraft or ferry.
Skyports will establish a daily inter-island mail distribution service operating between 3 locations across Orkney for 3 months.
Post will be delivered from Kirkwall to a Stromness hub and transported by drone to Royal Mail sites on Graemsay and the North of Hoy, where postal workers will carry out their usual deliveries.
Shore-to-ship operations will demonstrate the benefit of a seamless link between Orkney Islands Council Harbour Authority and its vessel in its port.
Skyports will provide logistics for several use-cases including delivering documentation and provisions and transporting bunker samples.
Skyports will also conduct a feasibility study in partnership with Loganair looking at heavy payload operations in Orkney.
Alex Brown, Director at Skyports Drone Services, says, "Rural and maritime logistics are contingent on access, weather and personnel; if one of these factors is compromised, so too is the ability to provide a safe and reliable service. Orkney is just one example of a hard-to-reach location that will benefit significantly from regular recurring drone operations. We're looking forward to showcasing how our flights can improve existing services on the island, improve connectivity for residents and support the work of Orkney's postal staff."
Chris Paxton, Head of Drone Trials at Royal Mail, adds, "We are proud to be working with Skyports to deliver to some of the more remote communities that we serve in the UK. Using a fully electric drone on a permanent basis supports Royal Mail's continued drive to reduce emissions associated with our operations, whilst connecting the island communities we deliver to."