Swissport has upgraded its cargo centre at Nairobi's Jomo Kenyatta International Airport with the addition of a 750 square-metre cold storeroom with direct airside access.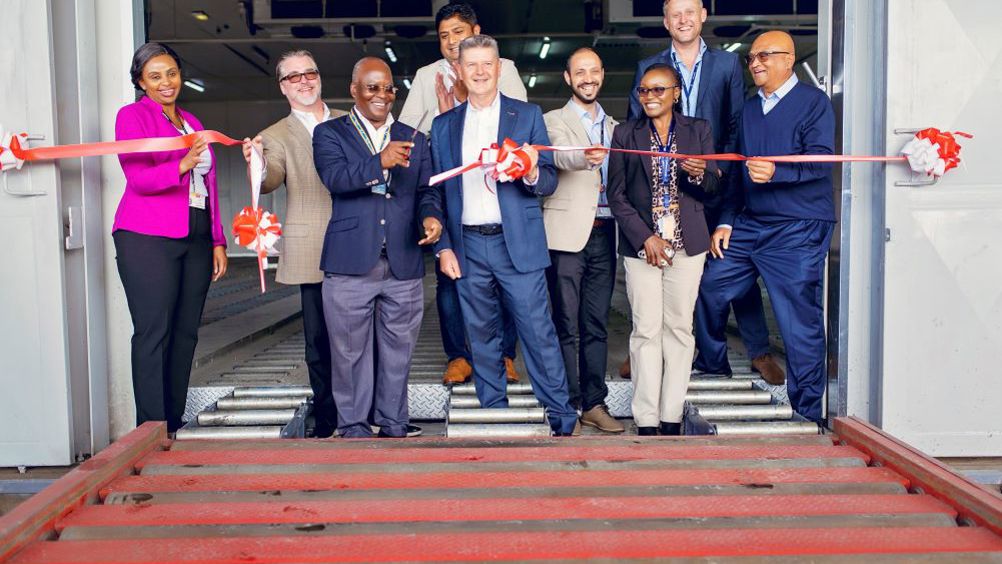 The cold storeroom, which can hold up to 110 pallets, is equipped with a flatbed with a ball-mat roller for easier manoeuvring of shipments in the warehouse.
Four of the six cold storerooms are dedicated to perishable cargo and the other two are for pharmaceuticals.
To minimise temperature changes, Swissport has installed a vacuum cooler, which can cool down 2 main deck pallets from a starting temperature of 24C to 2C in 22 minutes, shortening handling times and mitigating the temperature risk for sensitive cargo.
Racheal Ndegwa, Managing Director of Swissport Kenya, says, "The Swissport team is very experienced in handling fresh cut flowers – a product that requires a significantly different type of freight built up due to the nature of such produce and the required packaging. Our world-class expertise enables us to maximise the weight, which in turn allows us to realise savings for our clients and ensure the product's quality at the same time."
Last year, Swissport handled 55,000 tons of cargo in Kenya, of which 44,000 tons were perishable exports from Nairobi.
Around 75% of perishables were fresh cut flowers exported to Europe using Swissport's Fresh Cut Flowers Corridor, an initiative and supply chain integrating all stakeholders to maximise the efficiency of handling delicate cargo and extending their shelf life.
Dirk Goovaerts, CEO Swissport CEMEA and Global Cargo Chair says since launching the Fresh Cut Flowers Corridor, Swissport in Kenya has been working to perfect its cool chain solutions to improve quality of service and protect the integrity of products.
He says, "Swissport has innovation built into its DNA. The recent upgrades to our air cargo facilities and the refined handling process are significant steps but we will continue to further enhance our solutions. We are a cargo handling leader and want to work with a local cargo community to shape the future of air cargo handling in Kenya."